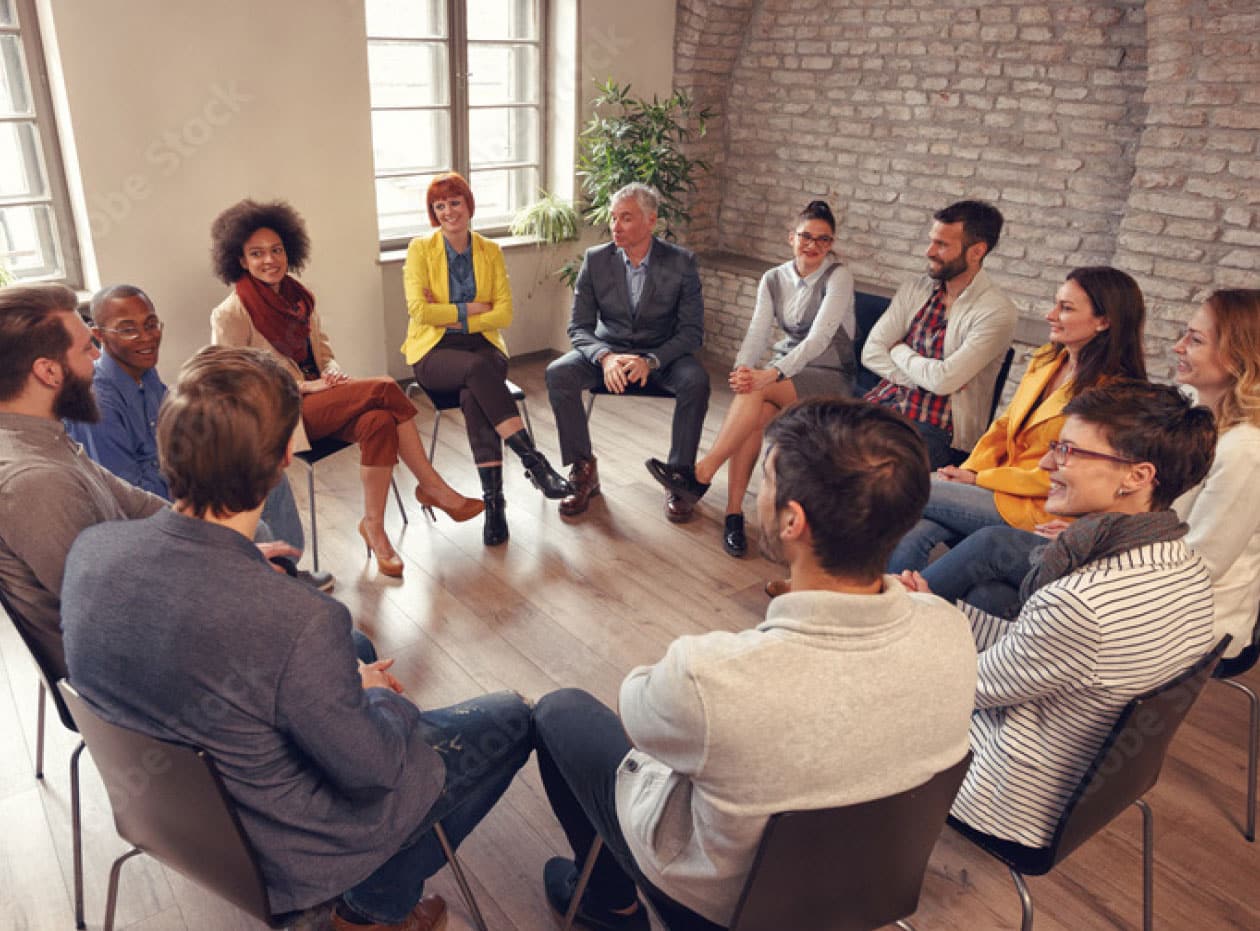 Group Offerings:
First trimester pregnancy loss support
TFMR loss support
2nd/3rd trimester loss
PAL (pregnancy after loss) support
Birth trauma support
Primary infertility support
Secondary infertility support
Recurrent pregnancy loss
Pregnancy support
Postpartum support
Pregnancy after infertility
Support Groups
Group therapy is a confidential space where participants have the opportunity to gain support from licensed professionals, while in the company of like-experienced individuals. Group therapy can assist participants with gaining insight, decreasing shame, isolation, and stigma, building connections, developing tools, and processing shared experiences.
Getting Started
Groups start off with an initial screening, complimentary 15-minute clinician led consultation, and initial assessment.
Group Format
All of our groups are closed groups (the same cohort throughout), consisting of 8 sessions (90 minutes each), and are clinician led by two facilitators. Groups have a minimum of 6 and a maximum of 10 participants.
Group Fees
Complimentary group consultation (15 minutes): where you will meet with one of our facilitators, learn about the group/ask any applicable questions, make sure the group is the right fit. We reserve the right to refer out/deny access to any of our groups, based upon the clinical needs of the group.
Assessment/Intake Session (45-60 minutes), $200: where one of our facilitators will conduct a complete mental health assessment. This information helps to inform our treatment, so that we can best support you in the group setting. Payment for the assessment is due at time of service.
Weekly Group Sessions (90 minutes), $65/group (total of 8 groups): where you will partake in a curriculum guided process, psychoeducational, skill-based group, led by two mental health clinicians.
*If the assessment takes longer than 1 session, the cost is $150 for each subsequent session. Typically, we are able to complete assessments within 1 session.
Please note: the assessment is considered a separate service from the group sessions and is non-refundable, even if you and/or the clinician decide after completing the assessment, that the group is not an appropriate fit. Sometimes we require someone be under the care of an individual therapist as a contingency to joining one of our groups, depending upon clinical presentation.
We offer complimentary consultations, prior to the assessment, to appropriately screen, refer out if needed, and answer all of your questions prior to moving forward.
The good news: if you are already being seen or have previously been seen by one of our clinicians, you do not need to complete another assessment; you are able to join any of our groups if you and your clinician deem it an appropriate fit.
Additionally, if after participating in one of our groups, you want to move forward with individual therapy with one of our clinicians, you will not need to complete another assessment. Please note, this applies only to individual therapy only, as couples therapy requires an assessment of both partners, and will be billed accordingly.
Please note: each participant is required to pay for the entire group series ($65/group, 8 groups = $520.) There are absolutely no refunds for missed group sessions, regardless of circumstance.
Payment for groups may be paid in full, or split evenly between 2 or 3 payments.
All payment is required prior to the onset of groups, and is non-refundable. If your group balance has not been paid prior to the onset, you will not be able to partake in the group and you will not be refunded for any payment already received. In the event that you pay for the group and change your mind or are no longer able to attend the original group, we will not be able to refund you, but we will try our best to fit you into another group cohort at a later time, though this is not a guarantee. Groups are non-refundable.